About Us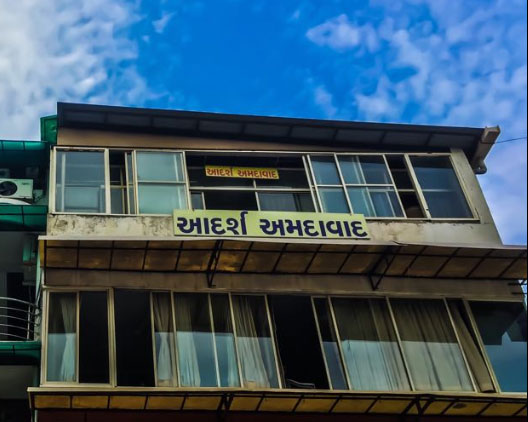 Aadarsh Amdavad is a thought to make Ahmadabad an ideal city by volunteering effect.

Our Mission
To improve physical, emotional intellectual,and spiritual quality of life of the society in general and to create opportunities of livelihood for the underprivileged in particular with need based effective and efficient voluntary services as the means.
Our Vision
To motivate 2% of the population of amdavad by 2019 to offer monthly 20 hours of services to realize the mission for the people of amdavad and create a successful working model for replication in other parts of the state, country and the world. People of amdavad, committed by truth, nature loving, universal brotherhood and harmony having aligned heads, hands, hearts, heels with spirit of serving, caring, sharing and contributing.
Our
Magazine ( પત્રિકા )
To get latest updates and events information Subscribe for Magazine
Latest Magazines
Want to join with us?
Volunteering at Adarsh Amdavad will not only make you happy and gratuitous but will also give you an opportunity to experience transformation of other individuals' life. Do not hesitate to come forward and be a part of such revolution. We are eagerly waiting for kind-hearted and helping souls like you to come and join us in our journey of making Ahmedabad an ideal city.